Sacrifices must not be wasted!
Because I forgot to upload some pictures. Due to my nature, most of the food disappear before I could clean my hand from grease and take pictures.
Ahh, beef soup(sup daging). From a local night market, this one cost Rm6, cause the beef is bigger and the bones are intact. Taste good, but soup gets cold easily. Add rice or others to make to make it more satisfying XDXD
Ahh, meehon soup. The broth is te same as the previous soup, only in smaller quatities and comes with meehon. Cheaper also. bough from a different style, taste different but still good XDXD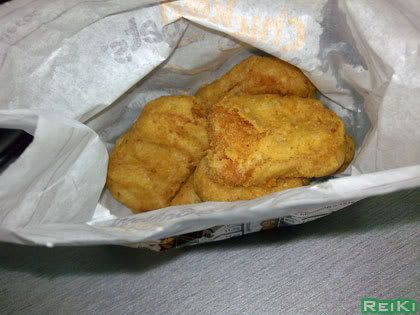 Just your normal
McDonald
's McNugget.
I like~